The 6 Best Inventory Management Software for Small Businesses of 2019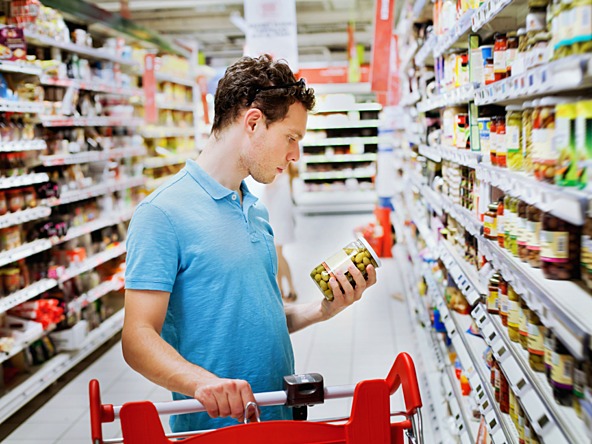 1. Ordoro: The overall winner
Ordoro tops our list of the best inventory management software due to its low and simple fees, automation rules, exceptional customer service, and wide range of capabilities. Because it's designed for the web, users can access the software without downloading or installing anything. Plus, its POS integration offers simple back-office management for easy control of inventory levels, so you can sell anywhere and anytime.
The highlight of this system, however, is its cloud-based host of tools, particularly its hands-free drop-shipping management—which makes it easy to have goods sent directly to the customer from the manufacturer. Once you've set up your products and vendors, you can either manually or automatically route each assigned product to the correct drop-shipper. Ordoro also gives you the option to take orders with multiple products and separate the drop-shipped SKUs (stock-keeping units).
If your business needs drop-shipping, SKUs, RFID (radio-frequency identification) kitting, and business analytics, we recommend one of Ordoro's three professional packages. Its basic plans are perfect for businesses that only need shipping capabilities. Ordoro's free plan is offered to single users with a maximum of 50 orders per month.
2. Cin7: Best customer service
As one of our front-runners, Cin7 connects e-commerce, POS systems, warehouses, Electronic Data Interchange (EDI), and third-party logistics (3PL) together to create a comprehensive business system. What makes Cin7 stand out, however, is its vast knowledge base with its expert articles and videos detailing its in-depth features.
In addition, Cin7's in-house experts will guide you through setup. After which, you'll have a dedicated account manager at your disposal. Cin7's packages, which start at $299 per month, cater to businesses of all sizes, from start-ups all the way to enterprises. Get started by requesting a free demo.
3. Fishbowl: Best for QuickBooks users
As the number one QuickBooks inventory management platform, Fishbowl allows small and mid-size businesses to use QuickBooks for accounting while accessing advanced inventory tracking features.
Its top-notch accounting configuration wizard walks you through the steps to successfully import and export your data between Fishbowl and QuickBooks, so you can spend less time looking up how-tos and more time running your business.
Its inventory-centric system offers several features:
Multi-channel inventory
Real-time tracking
Shipping integration
Barcode scanner setup
Merchant services
In addition to the listed features, Fishbowl automates quoting, ordering, and purchasing processes, making it easier for businesses to stay on top of asset management. If you're new to inventory control, take advantage of Fishbowl's training videos, online tutorials, in-house specialists, and customer support—all at no extra cost.
However, if you're searching for a more affordable option, you may want to continue your search. The starting price for Fishbowl starts at $4,395, but the price gets more and more cost-effective with each user you add.
4. Veeqo: Most user-friendly
We named Veeqo most user-friendly because of its minimalism, easy navigation, and fast load times. Its slick dashboard allows users to toggle between sales, profits, and returns. The dashboard also has a wide breadth of stats, including total orders, total revenue, average order value, and average shipments per day. Businesses can also automatically sync inventory across every store, which means you'll never oversell.
Veeqo helps you organize multiple warehouses and kits and bundles with inventory histories and other features. And if you're working with foreign currency, Veeqo will automatically convert orders into your base currency using real-time exchange rates. Veeqo offers four pricing tiers that suit different business types and sizes. Plus, like most subscription services, you receive a discount if you choose annual billing over monthly.
5. Unleashed: Best for multiple locations
If you're looking for an inventory management tool with lightspeed retail power and intensity, look to Unleashed. It stands out from the rest of our reviewed software due to its extensive features. This serious inventory software caters to larger businesses with multiple warehouses and extensive product lines. Businesses will have real-time access to stock levels, costs, and tracking information.
The Small package ($85 per month) covers one user and one warehouse while the Medium package ($165 per month) is for three users and unlimited warehouses. If you need more in-depth features, move up to their Large package ($329 per month) or Large Plus package ($579 per month).
As mentioned, Unleashed is a powerful inventory management system. But there's one note of caution: its expansiveness may be overwhelming at times. Larger companies who move stock between several warehouses will benefit most from Unleashed.
6. inFlow: Honorable mention
Archon Systems' inFlow Inventory is used in a variety of industries, including retail, e-commerce, manufacturing, health care, wholesale, and many more. If you're a first-time inventory management user looking for a free or low-cost option, inFlow should be your first choice.
While it may resemble an old-school inventory management, it offers plenty of modern functions and easy-to-use navigation. For example, its reorder stock button automatically generates purchase orders for products that are low in stock. In addition, users can organize their items by location and sub-location to track aisle and bin numbers.
There are four inFlow packages. The free edition is recommended for start-ups and small businesses. If you're in need of kitting and customization, upgrade to the paid packages. Users can save $120 or more per year if they pay annually. Considered a traditional and safe choice, inFlow provides small businesses with a basic and effective set of tools for managing inventory. Using inFlow slashes sales costs significantly, which results in a higher ROI.
As an added bonus, Genius Projects offers a software development kit that allows your IT team to create custom features. Although it offers an array of features, its complicated interface may take some time to master. Unfortunately, there is no available price overview on their website. To get a price, you must enter your contact information and wait for them to get in touch with you.